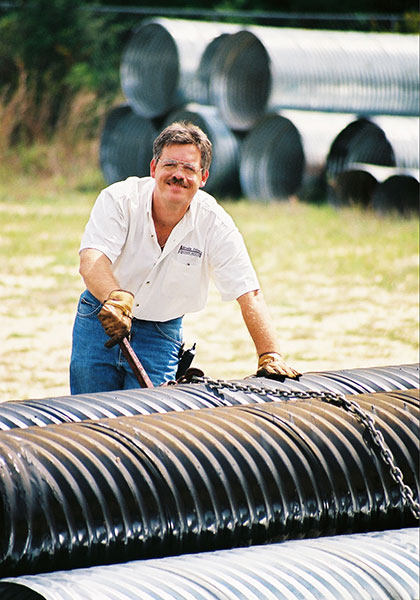 About Us:
David Miller, owner/operator of Arcadia Culverts is a native of Northwest Florida with 25 years in the construction industry. Skilled and knowledgeable, he has hands-on understanding of what it takes to get a job done. In any project, scheduling the materials is a key factor.
We provide a quality corrugated pipe product in a reliable and timely manner. We provide written estimates; and we work with our customers on special requirements they may have.
Whether you are a professional working on a company drainage project, a municipality building infrastructure or an individual making improvements on your own property, call me at Arcadia Culverts for your culvert pipe needs.
Call David at — 994-4001