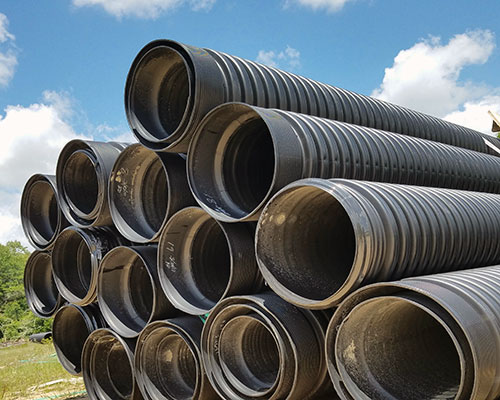 HDPE (Corrugated Plastic Pipe)
Arcadia Culverts sells HDPE (plastic pipe) diameters 12" to 60". This corrugated exterior and smooth interior pipe has built its reputation on durability, performance & economics. Suitable for projects ranging from residential driveways to underground detention and chamber systems, this NFlow HDPE pipe is a solution for your stormwater and drainage needs.
HDPE also available perforated and socked for site applications where water absorption into the pipe is required.
Call David Miller at 994-4001 for more detail or to get a quote for your project specs.
Also Available are:
• End Treatments
• Fittings
• Reducers
• Collars
• Other fabricated pieces