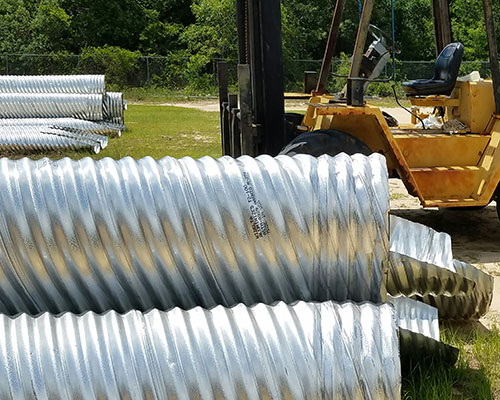 Corrugated Metal Pipe - Galvanized & Aluminized
Arcadia Culverts sells a full range of corrugated metal pipe diameters 12" to 144". Selections include round as well as arched (or elliptical) and may be purchased as galvanized, aluminized, or asphalt coated.
Call David Miller at 994-4001 for more detail or with the specs for your project.
Also Available are:
• Mitered End Sections
• Bands
• Risers for inlets
• Metal Grates for inlet box
• Elbow sections
• Other fabricated pieces